Work life simplified
Holvi's all-in-one business account helps you calm the chaos of self-employment.
All your business under one roof
Collect earnings
Create, send and track invoices straight from your Holvi account. Store earnings separately from your personal finances.
Pay expenses
Cover your costs with Holvi Business Mastercard® and simplify complicated tasks like expense reporting and receipt matching.
See the big picture
From real-time cash flow insights to detailed accounting reports, get the info you need to make smarter business decisions.
A kombucha startup owner finds balance in work life
Krister knows what it takes to turn zeal into a thriving business – and how using the right tools can help you hold onto some precious free time.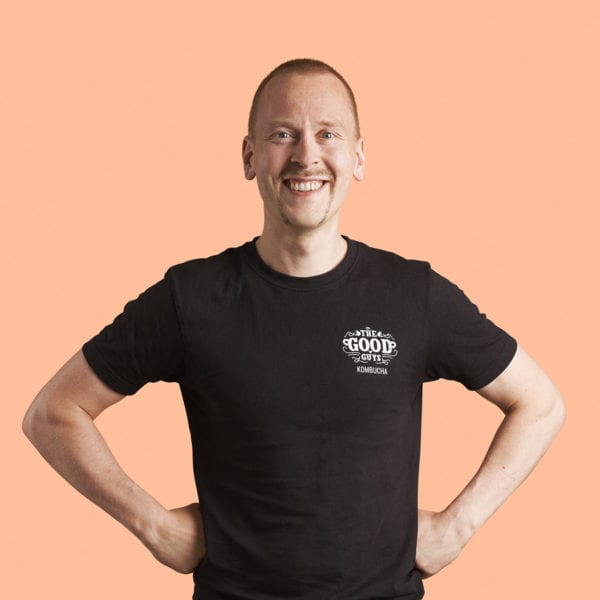 A dietitian shares her recipe for financial well-being
Leena stumbled into self-employment. Now she revels in the freedom, making choices that support her well-being – and her profit margins.
A marketer discovers how to avoid the paperwork pileup
Albert's company got off to a storming start, with more customers than he could handle. But how does he keep paperwork in check amidst the flurry of work?
Open an account online –
as simple as 1, 2, Holvi
1. Hi, nice to meet you!
Share a few details and verify your identity with a quick video call.
2. So what do you do?
Add some company info to help us verify your business.
3. Let's work together.
Choose your pricing plan. Start using Holvi and simplify your life.
'I became a Holvi customer because all the banks told me, 'In a month, we can meet you and set up an account.' Holvi set me up immediately. It was, 'Here's an online login. You're welcome."

Albert Virtanen, Marketing consultant
We speak small business
Expert live chat support. Our team is made of up Makers and Doers.
You'll never work alone
Holvi is trusted by over 200,000 small businesses and freelancers.
Bank-level security
Your money is safe with us. Bank-level security means your funds are always protected.
Holvi Lite
€6
/month
Get a better view on your business finances. Manage payments and stay on top of the numbers.
Business banking
Business Debit Mastercard®
Scan & store receipts
See your profit*
VAT balance in real time*
Holvi Pro
€12
/month
Lighten the load of running your business. Make managing expenses, invoicing and accounting a breeze – everything in one account.

Everything Holvi Lite offers plus:
Invoicing & e-invoicing
Payment matching – get notified of paid invoices
Prepare & export transactions for tax filing
*For an accurate estimation and/or proper accounting you need to add all your business transactions to Holvi.