What our users say about Holvi
We're proud to say that Holvi is helping thousands of innovative freelancers and sole traders run and grow their businesses. And we're even more proud when our users say nice things about us.
"Having a platform like Holvi can solve a lot of problems for an entrepreneur"

Tom Vaillant, Filmmaker and adventurer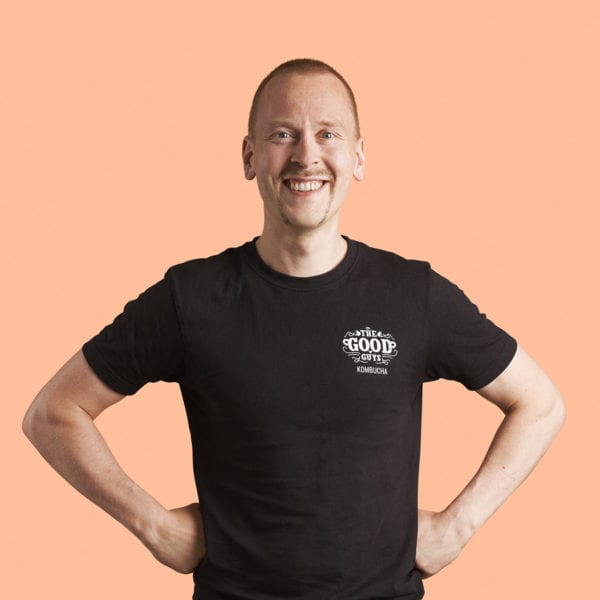 How Krister finds balance with Holvi
Krister Häll discovered the world of tea on a trip through rural Sri Lanka. It gave rise to The Good Guys, a kombucha company set on transforming drinking culture and promoting healthy choices. Krister talks about how even the most enthusiastic sole trader can find a balance between work and play – and how running a business doesn't need to be a grind.
A dietitian shares her recipe for financial well-being
Leena stumbled into self-employment. Now she revels in the freedom, making choices that support her well-being – and her profit margins.
A marketer discovers how to avoid the paperwork pileup
Albert's company got off to a storming start, with more customers than he could handle. But how does he keep paperwork in check amidst the flurry of work?
"Traditional banks don't provide the features that Holvi has."

Sid Kumpurinne and Ilmari Mansikkamäki, Secret Synapse Design Agency
Open an account online –
as simple as 1, 2, Holvi
1. Hi, nice to meet you!
Share a few details and verify your identity with a quick video call.
2. So what do you do?
Add some company info to help us verify your business.
3. Let's work together.
Choose your pricing plan. Start using Holvi and simplify your life.